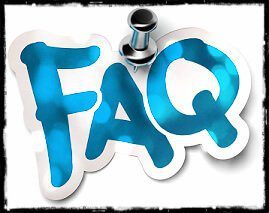 How do I book your removal service?
You can make your booking based upon either an hourly or fixed job rate. Just simply, give us a call or complete an enquiry form on-line and we will contact you at your preferred time.
My quote, what is it based on?
The quote we provide is based upon the accuracy of the information you supply. Your InstaVAN Man and Van quote is based on variables like: type of property (house or flat with indication of floor level), is there a lift, amount of goods you want to move, is everything pre-packed or whether you want us to pack it, number of men required, the time it takes to complete the job. For small to medium size Man and Van Teesside jobs we are able to give you a quote over the phone, whereas for larger removals we prefer to make a site visit at your convenience.
Packing options?
There are two options available for you. Either you pack it yourself or alternatively, we pack everything for you. We would ask that you supply the packing materials and tape which you can get from here: http://www.teacratepackaging.co.uk/
Will my possessions be insured?
Your household goods are covered by Goods in Transit Insurance up to £25,000 per van-load.
Do I have to organize parking?
If there are any parking restrictions like "Residents Parking Only" in front of your property, you have to contact your local Council Authority (parking department) to organize a parking suspension. In case of "Red Route" or "Single/Double Yellow Lines" check the signs when parking restrictions start and expire. Any parking fees or occurred parking penalty charges due to the restrictions in parking at either addresses (pick up or drop off) are the responsibility of the client and paid at completion of the job.
How can I pay for this Service?
Cash or Debit/Credit Card / Contactless / Android Pay/Google Pay/Apple Pay. Full payment is required once the removal job has been completed. We accept Cheques as advance payment, but please note that funds must be cleared prior to the job being undertaken.
Is there a VAT added to the final price?
We are not registered for VAT, so there will be no VAT added to the price.
Can you guarantee exact Pick up/Arrival time?
We will try to do everything possible to arrive at your property within the time stated, however arrival time is estimated not guaranteed. Sometimes arrival delays are unavoidable due to the traffic congestion, accidents on the road or bad weather conditions, etc.
Any other questions?
Excellent. Feel free to contact us by clicking here: