InstaVAN's Guide to Hiring a Man and Van Removal Service in Teesside and surrounding areas.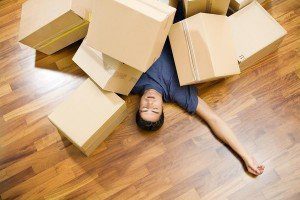 Large movers costs and the pressures associated with moving house are not to be taken lightly, but being armed with all the information necessary to move house makes moving much easier.
It's amazing how much we can all accumulate, so be ruthless in deciding what to take and what to leave behind or dispose of.
If you are getting rid of possessions, bear in mind that something you don't need could be useful to someone else, including many charities, allowing you to be well prepared for the physical act of moving.
Similarly, don't cut corners – your possessions will be in their hands! BEWARE : There are plenty of Fly-By-Night Man and van businesses that have started up recently in the North East. These are small businesses of questionable honesty who only need to survive a short while until a better opportunity arrives.

For this reason, price may not be the primary factor in deciding who to move with. Be very clear and honest with your removal company as to what you want from them, how much stuff you are moving and where these items will be in relation to their vans.. Let them know the specifics so they can bring along everything that they need in order to do the job properly.
Preparation saves time, money and stress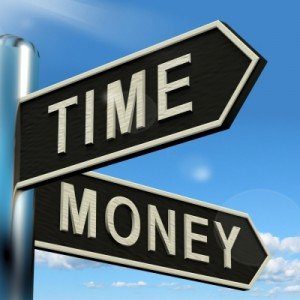 You also need to work out the logistics of the move, and how much of a physical part you and your family are going to play and let your removals company know at the time of quotation so as to save you money.
Sorting your possessions into piles and packing them into boxes will make the process easier and quicker, and cheaper, for the small removal company. Make sure that you clearly label all valuables and pack them well. As a guide :
We here at InstaVAN will load the items in the following order and it would be preferable to have the items close to your front door in this order without blocking the hallway :
This is the order in which we usually load items:
Beds and Mattresses ( closest to the front door if possible )

Sofas and armchairs are usually next.

Washing Machines, fridges, Tumble dryers, and all white goods.

Other bulky furniture i.e. chest drawers, tables, coffee tables etc.

Large sealed boxes

Smaller boxes

Lastly, smaller boxes, black bags, suitcases etc.
Being aware in advance of whose responsibility each aspect of the move, such as who has to dismantle beds, wardrobes, should be agreed in advance.
Choosing a removal company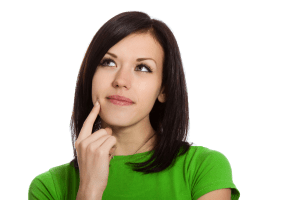 Each removals company is different and the choice is yours. Set aside the prices quoted for a while and consider what you need from a removal company and which one best suits your criteria. You may prefer a small family firm that prides itself on its good reputation like ourselves, or if you're about to move from a large 4 bedroom home, then you will require a much larger van such as a Luton van.
Get recommendations from friends and family, as you may well be surprised at how many of those you know have moved home. It is worthwhile to get recommendations as they are invaluable. This is in many cases the best way of selecting a company. Please see our feedback page to read what our clients say. Cheap is not always the best and could cost you money in the long run.
Leading up to the move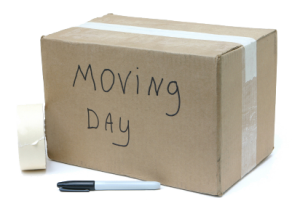 In the run up to the move, make sure that everything is packed and ready to go. Although this sounds obvious, it is incredible how much stuff can easily be left behind. For instance, remember the contents of the garage and garden, and dispose of items that would otherwise be left behind.
Supervising the removal is a good idea, although respect must be given to let the removal company do their job. Make sure that the removal company fulfills all of the criteria on the inventory list, and does their job professionally. If they do not, don't be afraid to make a noise about it.
If you need to buy any more insurance first check your own household insurance policy. You may find that you are already covered. Household polices usually cover scratches and dents, any damage caused by strikes, weather conditions and even delay. It does not cover anything that is not packed and unpacked by the known professional removal company. We carry a full removals Hire and Reward Goods-In-Transit policy.
InstaVAN can and will save you money with our single item transportation to FULL Home moves as opposed to larger removals companies or van rental services. We operate out of TEESSIDE, delivering to Nationwide and are a small family run company with 1 man, 2 men or even up to 3 men scenarios. We actively help you carry and load OR you can have a Driver and van rental only if you prefer.
Peace of mind
We are CRB checked which makes us first choice for student removals, nursing homes, and doctor relocation's and can move anything from a single valuable item such as a wedding dress or wedding cake to an antique such as a piano or an AGA cooker bought on eBay, right up to transporting your entire house contents. We mainly operate in these areas: The whole of TEESSIDE including Billingham, Middlesbrough, Stockton, Thornaby, Couldby Newham and Redcar, but can travel further should you require it.
-Please feel free to contact us for a quote TODAY!